What's red, sparkly & stylish all over?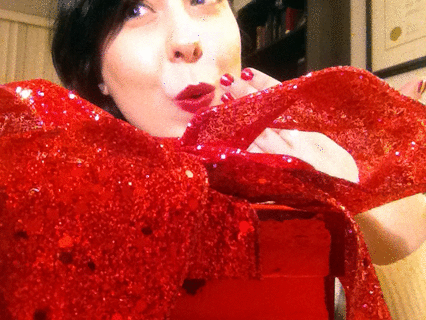 haha I couldn't resist!
I was pleasantly surprised by this AH-dorable little gift from
Penningtons
today!
But the gift wasn't just for me, they also included a $50 GC to give away to one of my readers!
Can you tell how excited I am?!
SEE! How cute is this?
Sadly, this giveaway is only open to Canadian residents, as you can't (yet) use gift cards on the website. Follow the instructions on Rafflecopter for easy entries! The only thing that's mandatory for entry is to tell me what you'd buy if you won! Winner will be announced on December 27th.
Here are a few things I'm currently coveting from Penningtons, there's a lot of black, I know, but I think the sheer amount of sparkle makes up for it. lol
a Rafflecopter giveaway
Best of luck and Happy Holidays!!
xxo, dee